This is just a quick post for today, but I wanted to share my first Beauty Wishlist with you guys! It's sort of a long one [in my opinion]...
(not in any particular order)
Top Ten Eyeshadow Palettes from Hard Candy
Jumbo Eye Pencils from NYX
Eyeshadow Palettes from Wet n' Wild
Baby Lips from Maybelline
Infallible Eyeshadow Pots from L'oréal Paris
Outlast Nail Polishes from Covergirl
ColorStay 16 Hour Eyeshadows from Revlon
Colour Tattoo Eyeshadows from Maybelline
Colour Riche Lipstick in British Red from L'oréal Paris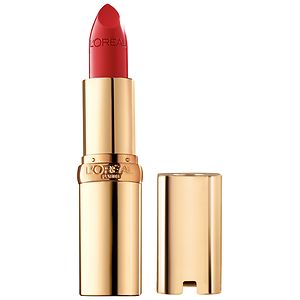 Queen Jumbo Gloss Balm from Covergirl
Hopefully I will be able to purchase some if not all of these products! If someone has tried out any of these products, please let me know your opinions on it!