A few weeks ago, I was channel surfing and came across CNN. They were talking about this animal-friendly clothing line that was hitting the runways. Being a vegetarian myself, I was interested to know more about this line.
The designer of VauteCouture is Leanne Mai-ly Hilgart, who wanted to create a winter dress coat that was 100% animal free yet still warm enough to last through the frigid months. She designed a coat that was warmer than wool, wind- and snowproof, and heat retaining. Shortly after, Leanne decided to put these coats up for sale, and eventually got customers.
In summer 2009, Leanne's line was released. Since then, VauteCouture has hit it off! The clothing is 100% vegan, and is also made with recycled and recyclable fibres as well as organic materials. Here are some of the clothes!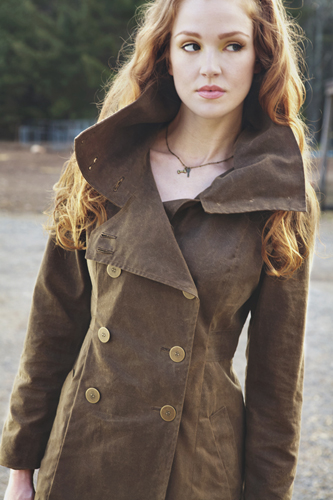 Belden Coat
"No animals harmed in the making of tee" Shirt
Twilight Dennell Dress- Handpainted
I suggest you check out the website!
http://vautecouture.com/
And follow Leanne on Twitter!
https://twitter.com/VauteCouture
xx Mandy